Wilson Staff Nexus III Carry Bag
view other products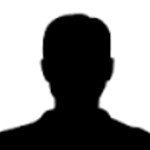 A stand bag that is less likely to fall over in the wind will always be of benefit so this new stand bag helps to solve this problem.
The next generation of the award-winning Wilson Staff Nexus carry bag features the smooth, quick action stand that allows the base to lay flat to the ground.
Key features of the Nexus III include:
Exo-frame technology allows the frame to work interdependently so the base is in contact with the ground at all times
Two molded TPR handles for solid hand grip
New, trendy heather weave fabric borrowed from the latest trend in outdoor garments
Four-points double strap for easy mounting on and off shoulders
Umbrella holder, velcro glove patch, large towel ring & rain hood
An action-packed offering from Wilson Staff which all golfers should consider.